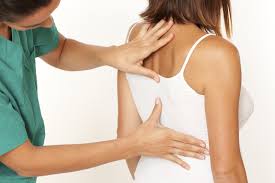 Choosing a lawyer or a medical professional is a lifetime decision. No one wants to change their lawyer, doctor or physiotherapist every now and then. This is because they know you from tip to toe, they know each and every nuance of your case, they know your complete case history and when you visit them, there is no need to start from the very beginning.
A large number of professionals suffer from back pain and need a back physio. A back physio is a physiotherapist, who has a large number of patients with back problems. He has proven his expertise and gained a lot of experience in the domain.
Here is a tip to look for approaching the right back physio to get relieved from excruciating back pain
Look on the Internet
To begin, look for all the options that you have for physiotherapists in your area. Read the patient reviews or the bio of the physiotherapists. You will come to know their area of expertise, over time each physiotherapist develops a healing touch in a particular domain, see this trusted physiotherapy clinic.
Check for nearest Physiotherapist
When you make a list of all the physiotherapists arrange them in order of the distance from your home. One should always remember that they will visit the physiotherapist, when they are suffering from severe physical pain. So, if you choose a physiotherapist, whose clinic is not near then you will have to commute to their clinic in extreme painful condition. The ride can worsen your backache.
Start checking credibility
After you have made a list of available physiotherapist in your area, start looking at their credibility. A physiotherapist needs a three year degree in a physiotherapy institute or university. Even check if they are registered with the local council of physiotherapists or society.
Visit the finalised few options
When you have narrowed down to a few options visit them to seek opinion. The more frankly they discuss the better they are. When a physiotherapist is an expert, he will let you know the root cause of the pain, before starting the treatment.
Special Cases
If you are an athlete, pregnant woman, long term pain patient or complex musculoskeletal problem then you need to find a domain expert, do not look for a nearby physiotherapist in these cases. You will need experts in those domains; there are additional qualifications, experience and other requirements in these cases.
Except for these special cases, it is recommended to contact a proficient physiotherapist near your home. When you really need a physiotherapist you are not in a state to drive or to be driven for miles.